This will be my first post here at It's About Time with WORDS in it, aiiiiieeeeee!! HOLD me back.
:-)
Welcome to my newest blog - I will attempt to talk about my knitting here, of which there is usually enough to keep me busy. At the moment I have just finished my first prayer shawl, and I'm working on a lap robe for a friend. Edwin (my DH) says I'm not to knit anything for anyone else until I knit MYSELF something - dear man! I love him - now, to procure some money for the yarn for my present to m'self. Ah, therein lies the rub. :)
In February, I knitted a Gryffindor Scarf for my sister's birthday - it came out nicely, although I did it in Red Heart, since I didn't really know my yarns when I started the project!!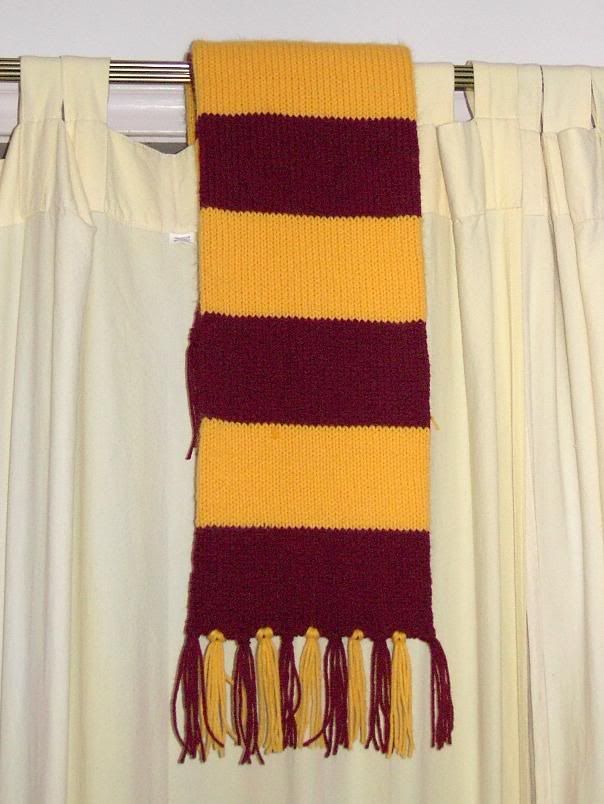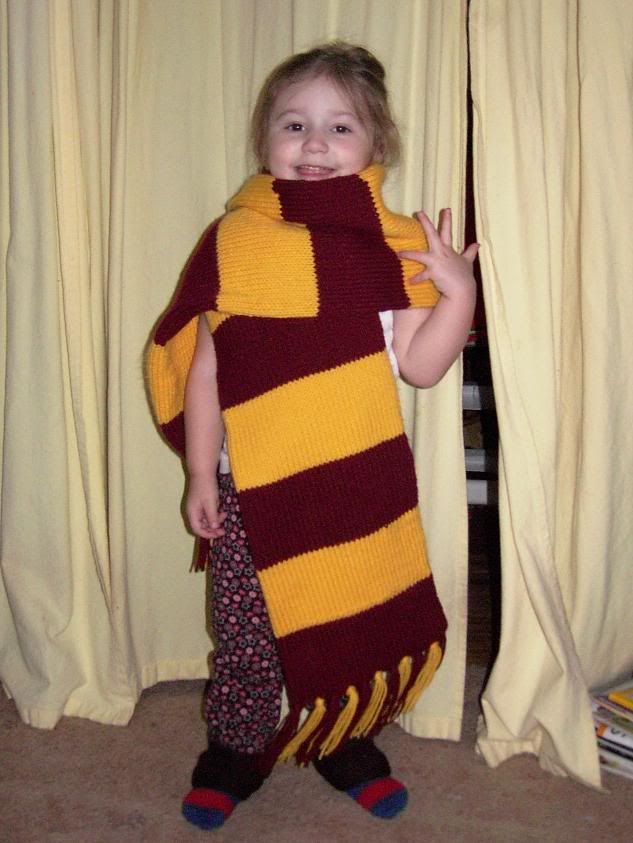 And no, the above is not my Sister, it's my Model. :-)
Time for a walk to the polling place, I will blog again soon!