February 6, 2007
Since it is so cold here in CT (20's), I decided to knit my daughter her very own pair of hand-knit mittens. They had to be warm, so, wool. They had to be soft - so,
Malabrigo
. All of my sock needles are tied up, so - they had to be done on two straight needles. So,
This fantastic pattern
. Started 11:30pm Sunday, took Monday afternoon & this morning off, finished tonite at 8:30pm. Oh, you wanna see? ;)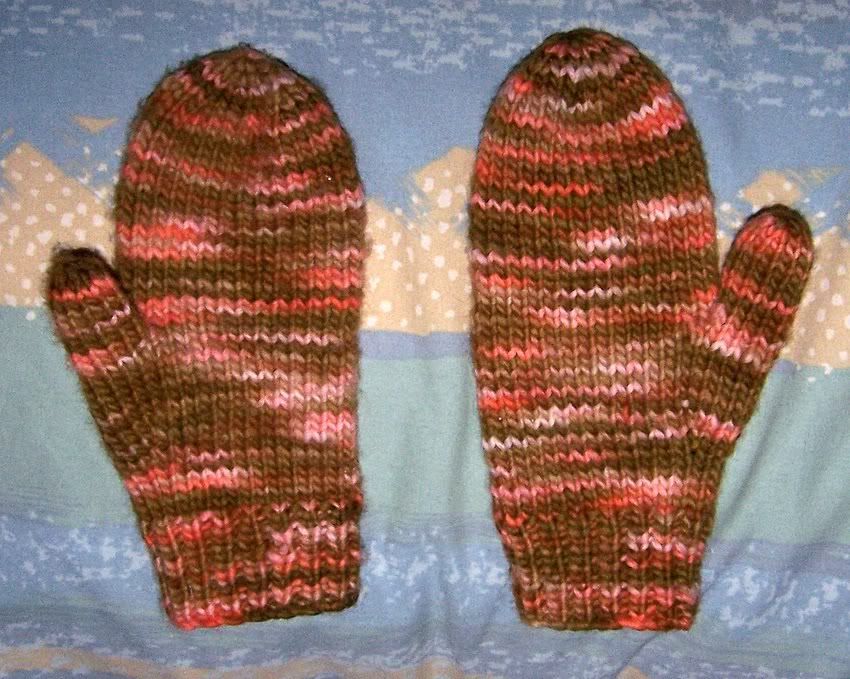 She. LOVES. Them. Says, "I'm NEVER taking them off!"...warms me heart, it does. :) There's absolutely NOTHING like being able to craft something with your very own hands that keeps your family safe & warm. Nothing.
Now, I'm hoping to do a two-needle wrist warmer, and if I have any success, I'll put them up on Etsy - and keep clicking the Gold Medal, something new might show up without notice!
I actually ordered more yarn to make more hats - and found a pattern I've been looking for, called "The Lucy Bag". I also ordered the yarn for it - as I like to make a pattern with the called-for yarn at least once, preferably the first time. ;) That way I know what it's supposed to look like, and then I can change it if I so choose. It's SO nice to get a box like this in the mail: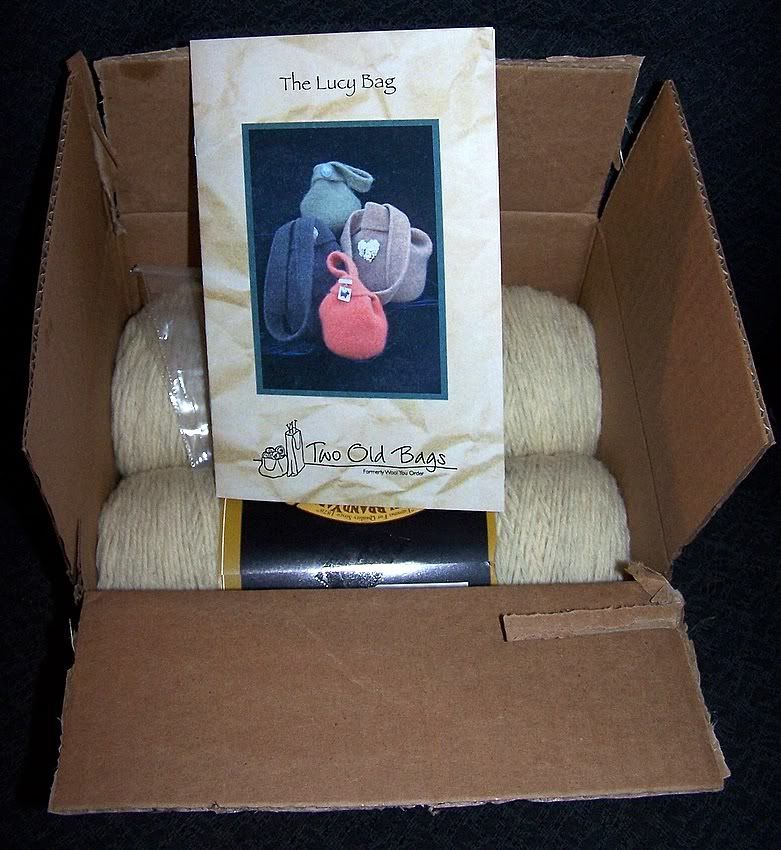 Now - it's cold here, so I'm off to bed. I've just watched my Dr. Who for the night, and I was lucky...it was an AMAZING two-parter. Wonderful, truly wonderful: "Everyone Lives - Just this once! I need more days like this!!" Absolutely LOVED it, and now I can have a happy sleep. More cold weather is coming this week, so we need to stay buttoned up tight, and pray that everyone stays safe. Do so, y'hear?