(Originally written January 26, 2009)

You may remember, back in May of the past year, I became involved in a knitting competition/swap called "Sock Wars III". I finished my socks and mailed them off to my "target", and that was the last I heard. Oh, she got them, and loved them - Yay! However, I never got MY socks. I contacted the 2nd organizer - because the first organizer? She decided that a month later she'd declare a winner by asking folks to send her postcards - and the first one she got would win the competition. She also refused to answer emails, and seemed to wash her hands of the whole thing. The yarn company "Southwest Trading Company" was a co-sponsor, and they really picked up the slack. They were AMAZING, and really tried to be available for any & all emails, etc. I asked the 2nd organizer (not the SWTC people yet, but a woman who took up the email lists) if I could get a pair of socks from those who had volunteered to knit for those who had been flaked out on. I was told that they were done knitting, and that was that. Of course, if I WANTED them to, they could ask around till they found someone willing to knit me some socks.
No, thanks - don't put yourself out.
So, I ended up with a bad taste in my mouth, and cold feet. Cut to last week, when I saw a post on Ravelry about SWIII, and an exhortation from Jonelle at SWTC to "Get ready for Sock Wars IV!!". I emailed her, and told her I was very happy that SWTC was now fully sponsoring the competition, however, I was not going to participate because I'd never gotten any socks out of the last one. She asked for my sock size and address, assuring me that she had 70 pair at the warehouse for JUST THIS occurrance. I was intrigued, and gave her the info.
Look what I got in the mail on Saturday!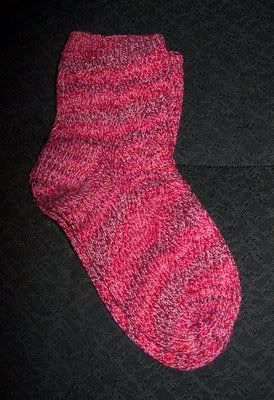 ...with this note: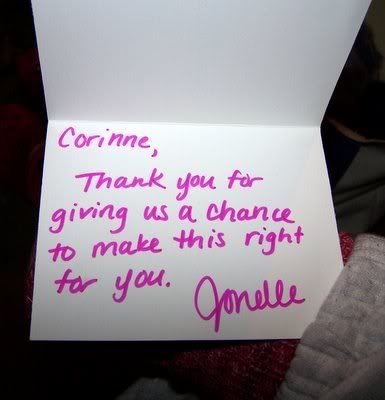 They. Are. BEAUTIFUL. And they FIT!!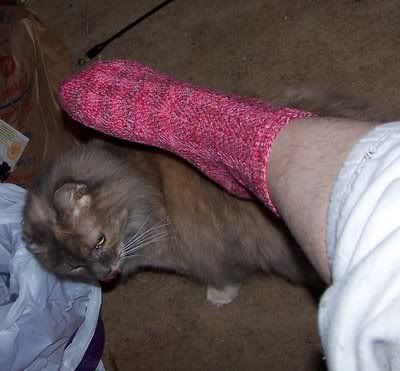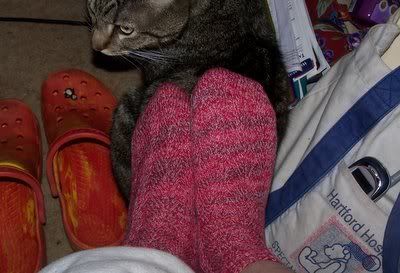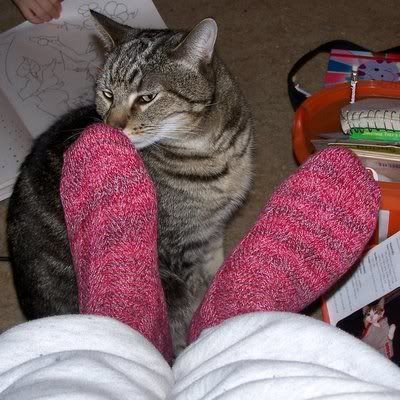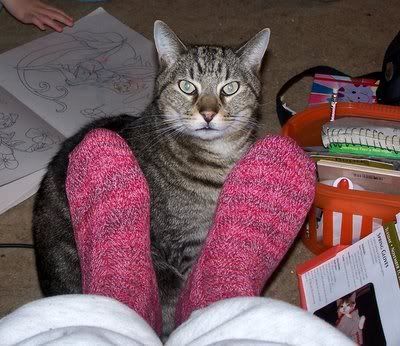 I love 'em. I also love Jonelle and Southwest Trading Company, and recommend them to ANYONE interested in a beautiful, quality product and excellent customer service. Go! Find and buy and KNIT/Craft with the stuff!