As tight as the budget was on Saturday, I still planned to get a thing or two to take home with us, and I'm happy with what I got. I'm debating trying to learn to spin with a drop spindle, so maybe next year, a drop spindle will come home with me. ;)
I also wanted to purchase some Jacob Roving (from Jacob Sheep), for my friend Cinderella to spin for me...but decided that I have to concentrate on my Commission Knitting before I can play with something special for myself. :)
Here's what I got on Saturay, then!
HandSpun, Hand-Dyed yarn, made of 75% Kid Mohair & 25% wool. SOOO nice!

Toys for my daughter - a Felted ball, and two fingerpuppets: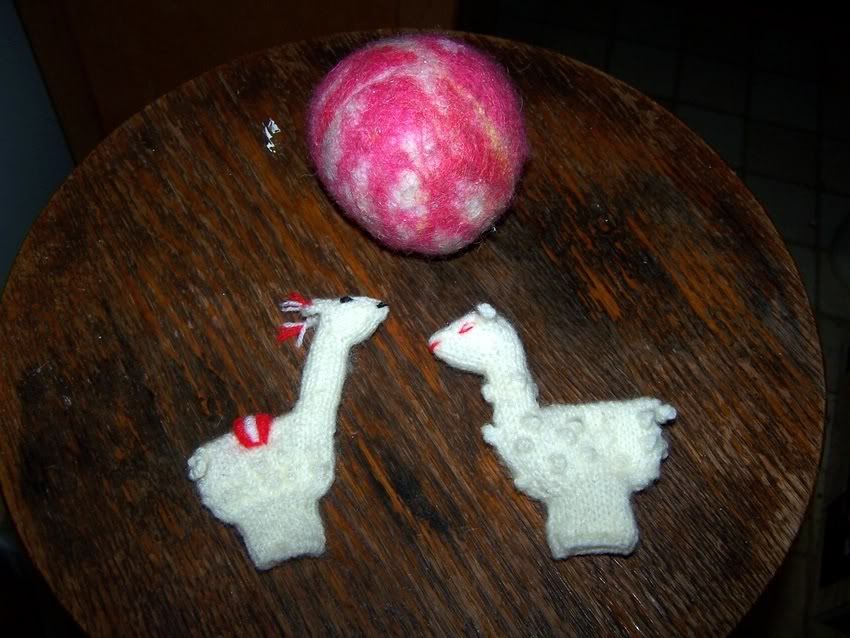 Then, Hubs & I each got a pair of Alpaca gloves - my SnB friend C got a pair, and that put the bug in my head - so I had to get a pair, too - I've always wanted a pair, and like C, don't think I'd ever make myself a pair. So, here they are!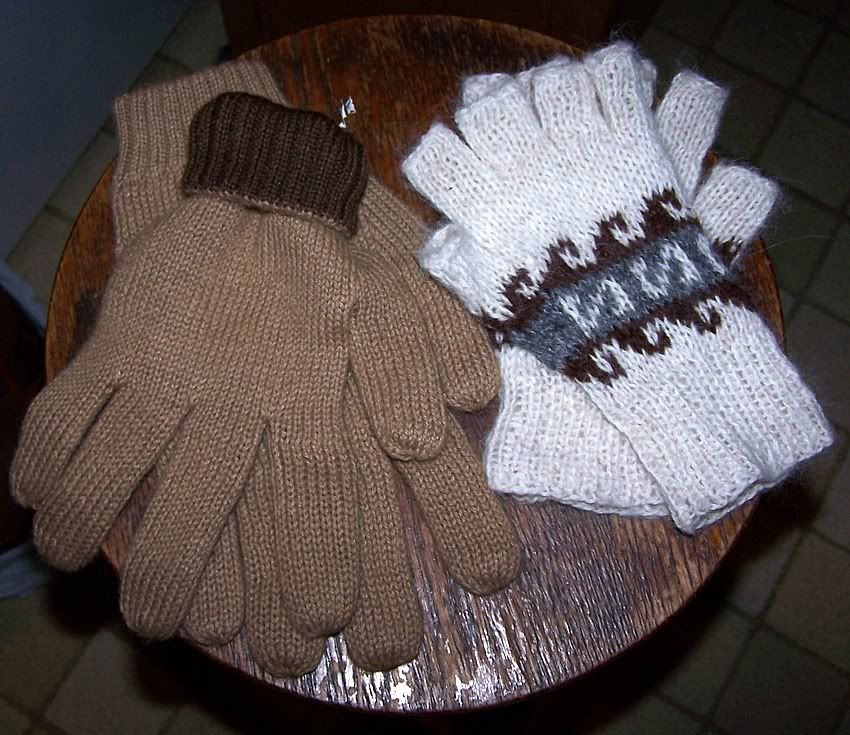 Lastly, I got myself some cute earrings: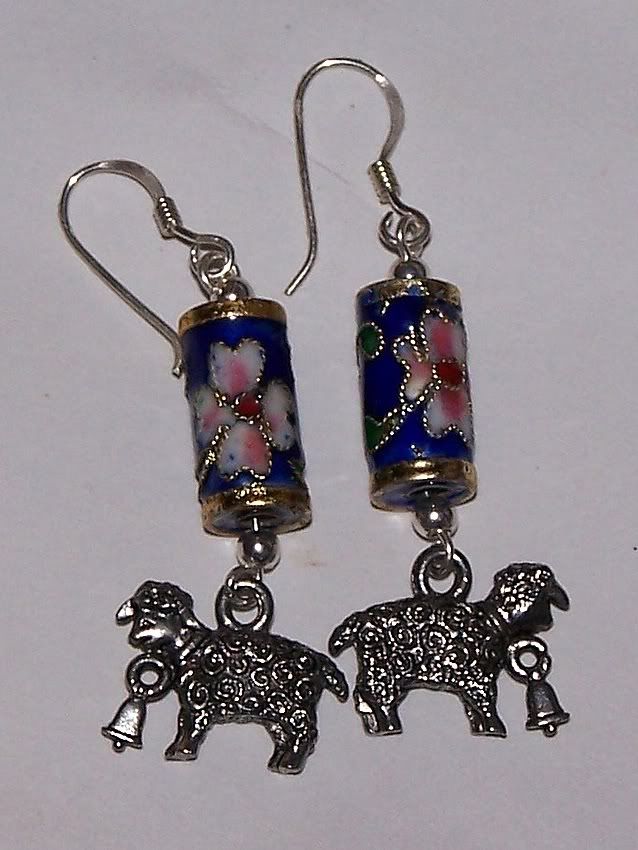 My other SnB friend J talked about wanting to bring home a Llama, or a Alpaca - she's not the only one!! I fell in love with These two fellas: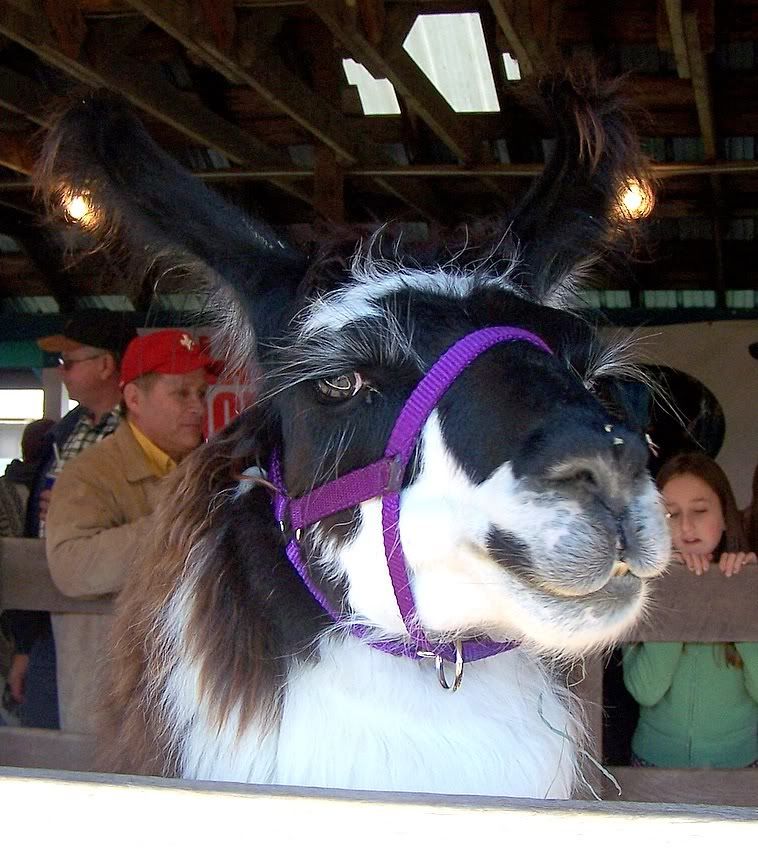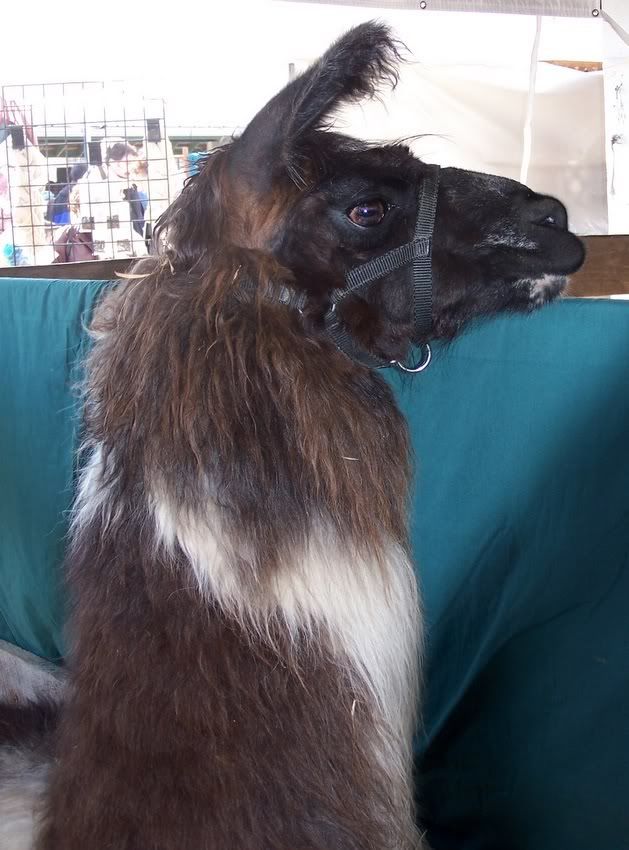 (that one above is the side view of THIS gorgeous face:)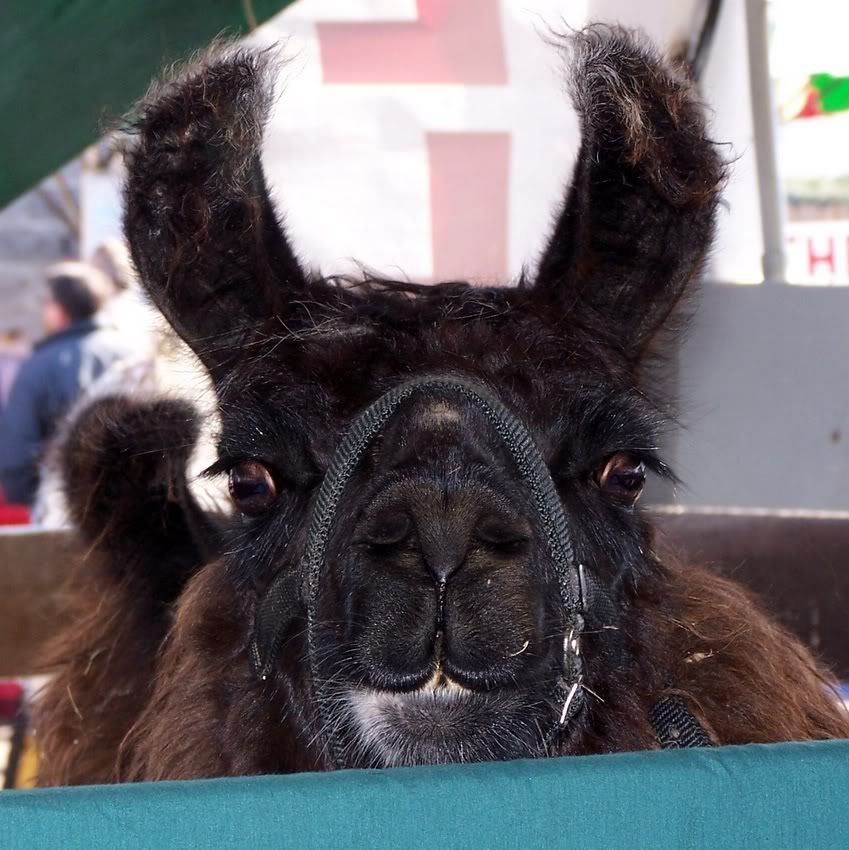 So - that, really, is a quick summary of my Saturday - I saw Tons of other bloggers, of course - but I was too gobsmacked by the whole kit & kaboodle to take any more pictures than I did - and the Llamas truly seemed so calm, I was ABLE to photograph them with no trouble. :)
Now, time for Holiday knitting - I will post pics of that as I get them. Oh, but I DO have a picture of my husband's First Sock: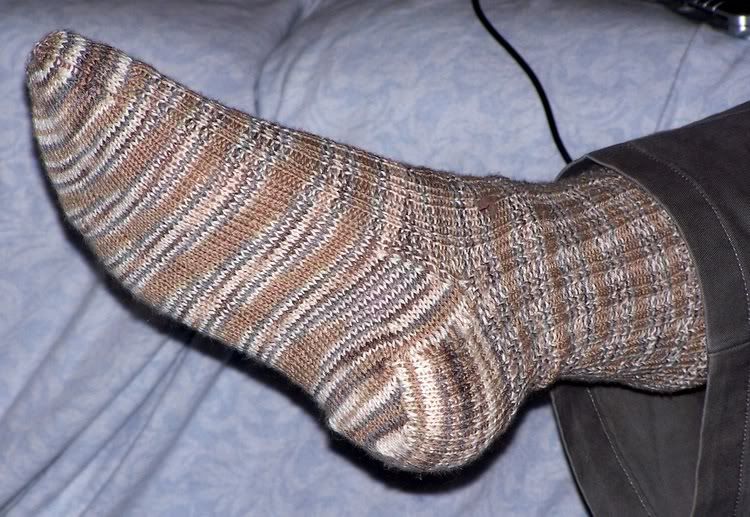 Lorna's Laces Fingering weight, Colorway "Aslan". Don't you LOVE it? He does, and that's ALL that matters! :-)