This is what I'm knitting for myself right now: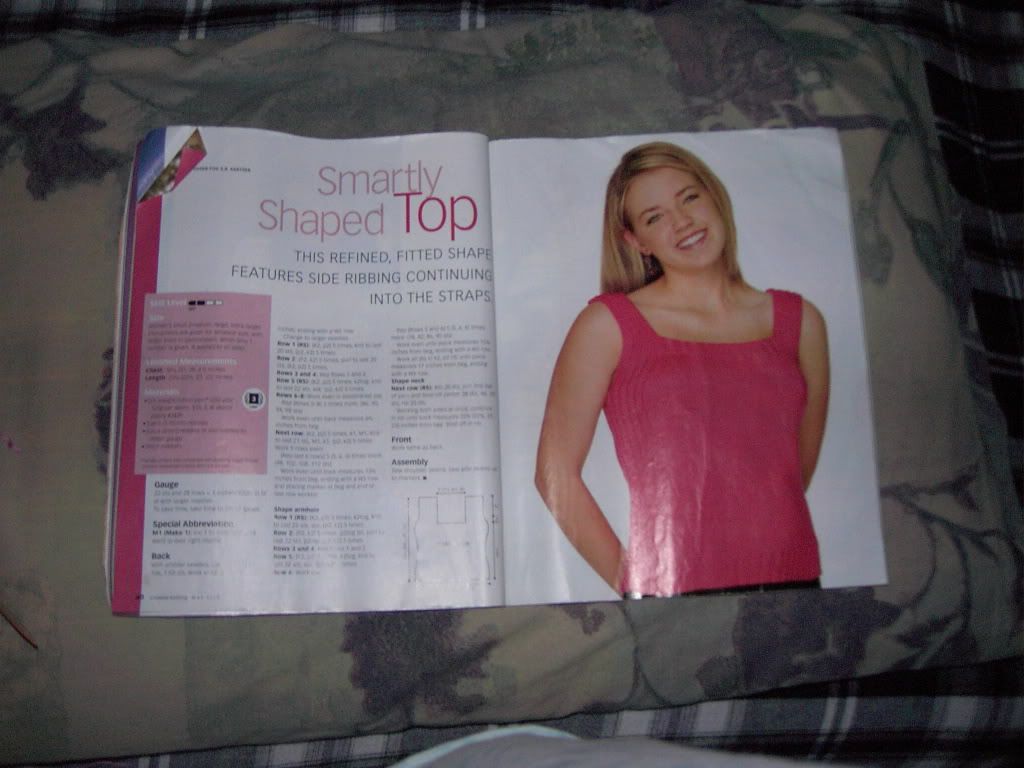 This is how it's coming: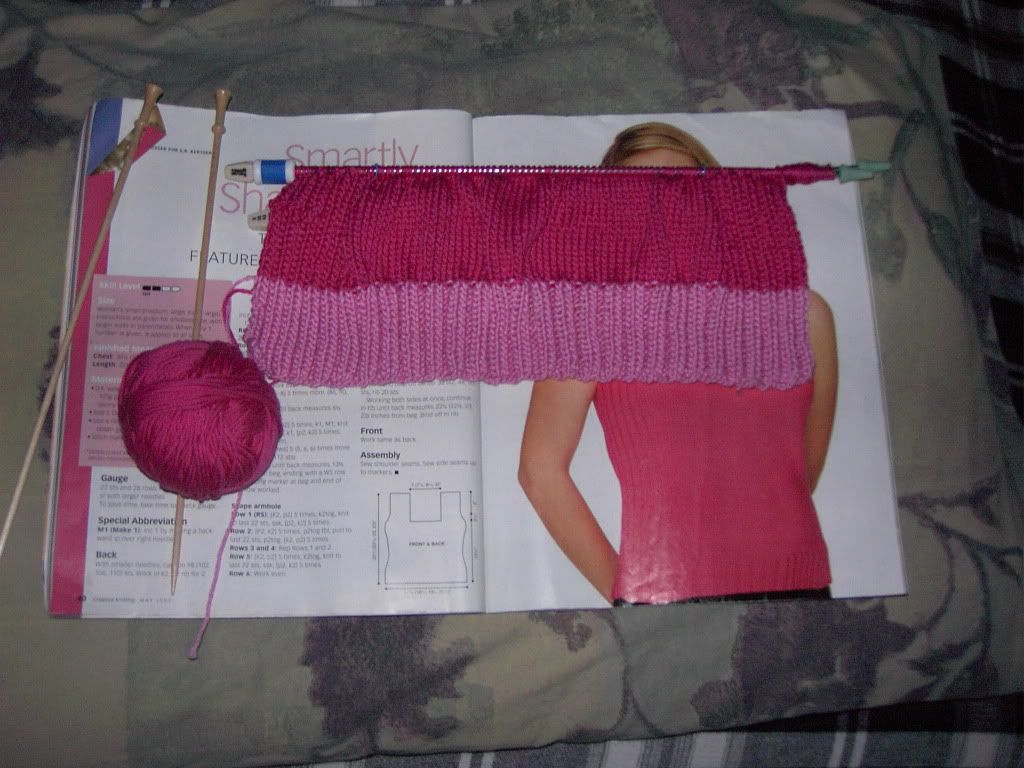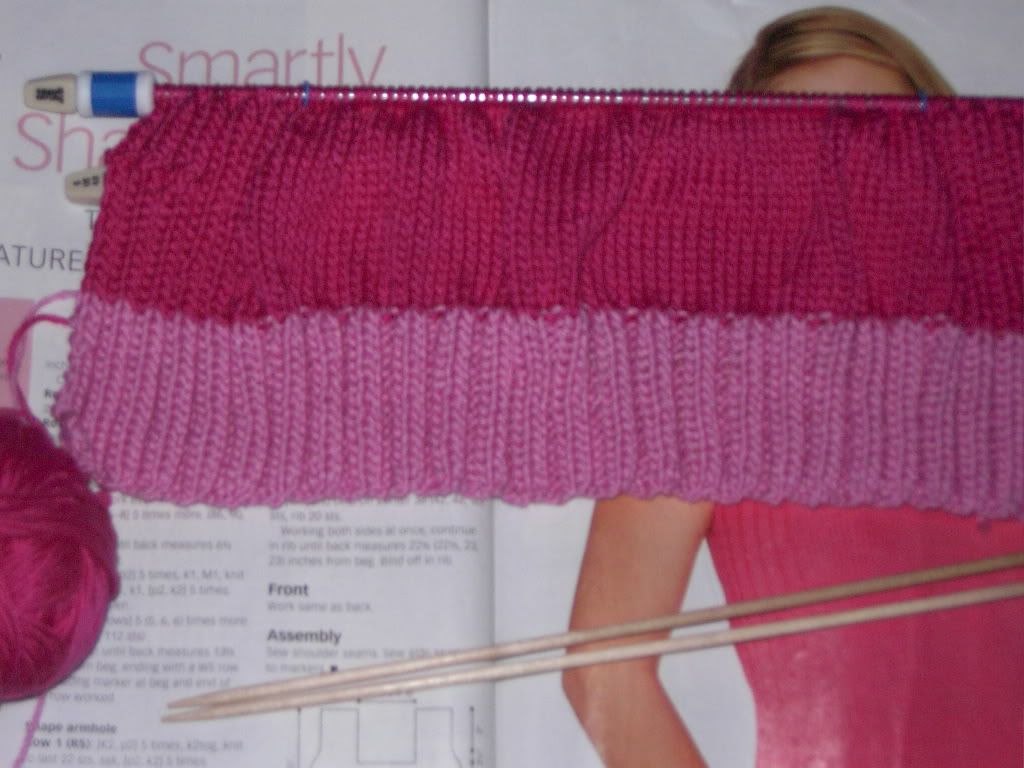 I treated myself to some Brittany Birch size 5's to start this project...I really like them!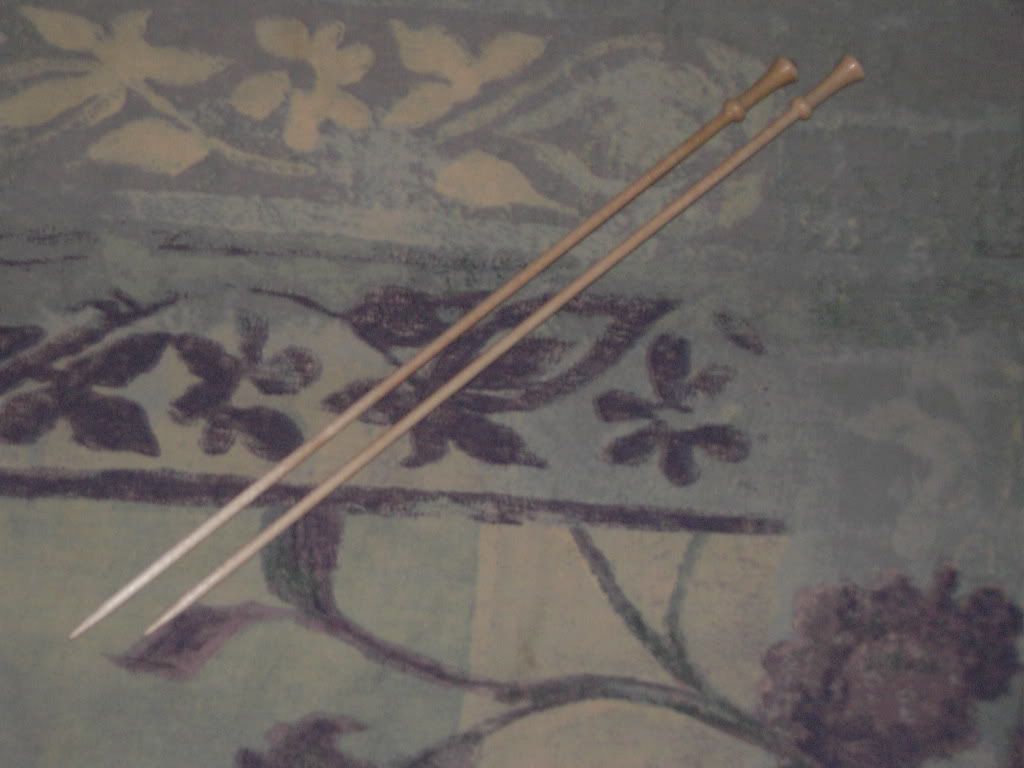 So, so far so good. Yea, there are some mistakes...but I'm okay with that...plus, I found them when I was past the point of frogging - not couldn't but wouldn't. LOL!

Then, I was in JoAnne's today, and found some yarn for the dress I want to make for my daughter. Great, good, she showed me yarn colors she liked, fine. Here's the dress: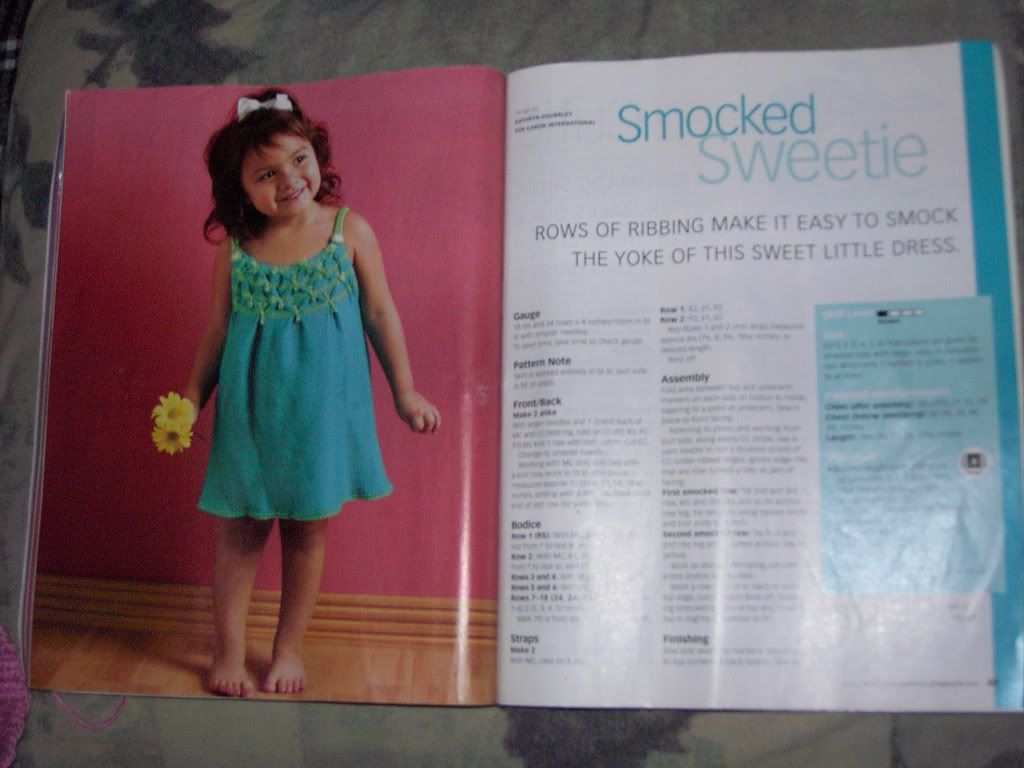 So, I get home and get ready to start knitting. Pattern calls for size 10 needles to start, then switch to size 8's. Okay, I think I have one set of 10 1/2's and one of 10's. I've got FOUR sets of 8's - don't ask. ;-) I go to where I keep my needles to get my 10's, and find....TWO SETS OF 10 1/2's. No 10's.

Sigh. So, now I need a pair of 10's. But since I just bought yarn, I feel guilty spending more money...that's just how I am.

Here's the colors Boo picked out: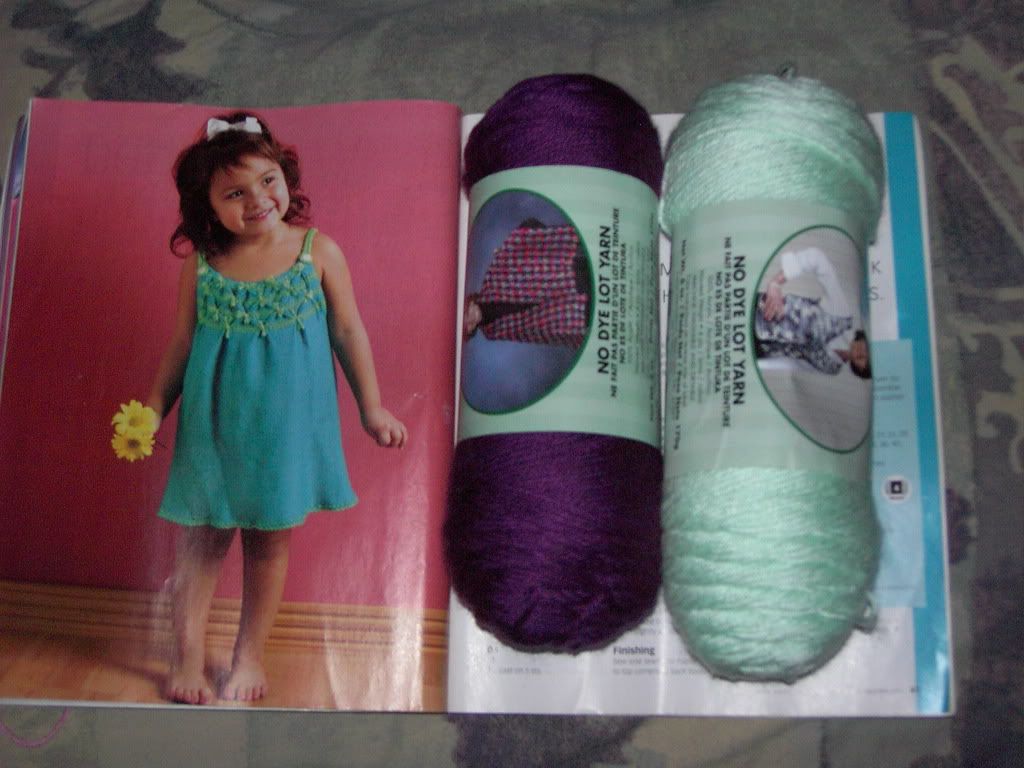 And, actually, here's Boo herself, modeling the blanket I knitted her from Homespun. It was going to be a lap robe for a dear friend, but she fell asleep under it on a trip once, and she LOVED the color, so I decided this one was hers, and I'd start my friend another one. :-)