...otherwise known as "Yarn Pron".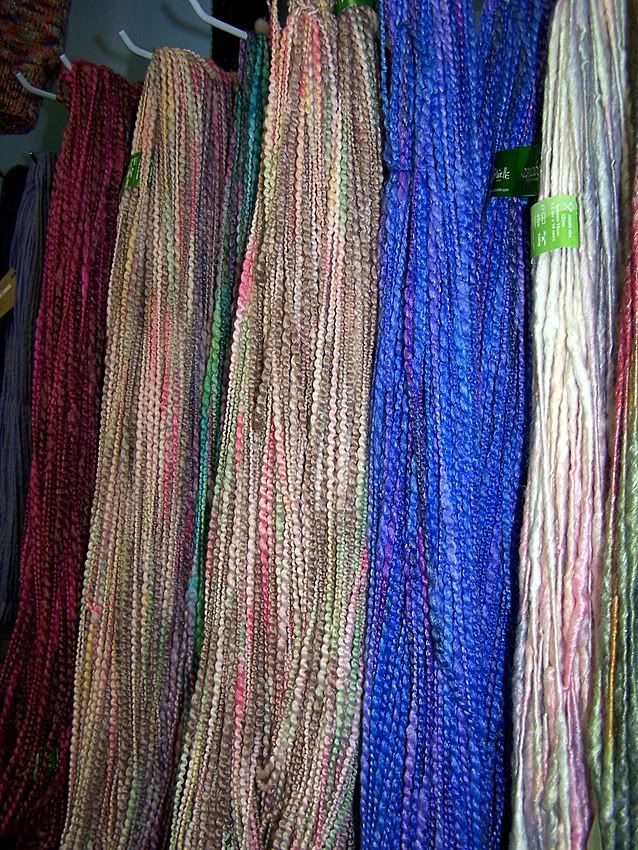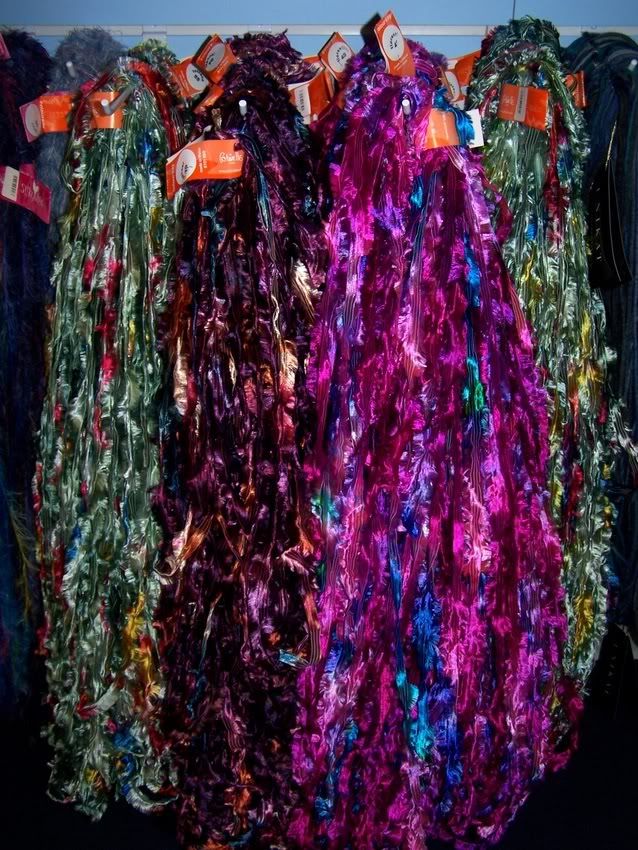 Then this...this is COOL. Check it out.
The Ball:
The Knitted Hat-in-Progress: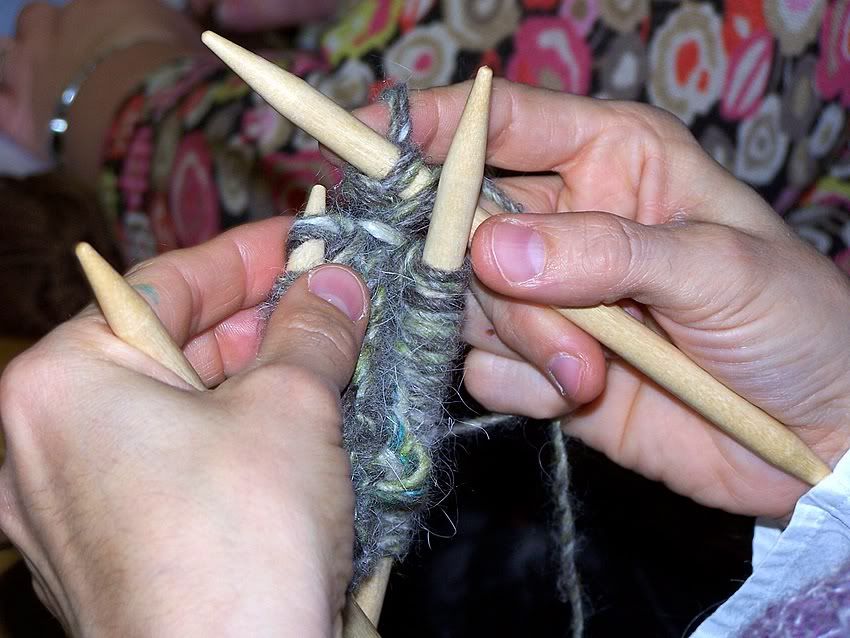 VERY cool.
Went to Stitch & Bitch tonite (in a yarn shop)...it was okay. I feel down, so I didn't enjoy it as much as I'd hoped. I came home early to watch "Mythbusters" with my family, and that was nice. :)
Edwin has put down the Air Mattress, and our futon on top of that - so the three of us are trying something new tonite! Usually our futon goes on top of a foam mattress, but Edwin's back doesn't like that arrangement...so he sleeps on other cushions, next to the futon. Tonite we try the three of us together again, with more support. Crossing fingers!
Edwin's 2nd sock is almost to the toe - it HAS to be done for Saturday, which is his maternal side's Christmas Party. "Little Christmas" is what they celebrate, as close to Epiphany as possible - most of the family is of mainly Ukrainian descent, and they prefer the Orthodox calendar. It's always a lot of fun, and Boo will get to see cousins she hasn't seen in years. We haven't been able to go the last two years, due to weather and health, both of them ill. This year - We're really looking forward to it. I have to make a few dishes to take (don't HAVE to, but want to), and Edwin's PAIR of socks MUST be finished.
ON that note....sleep now...knit tomorrow. :)